07 Aug 2017
Cleaner energy systems as a priority for US and EU utilities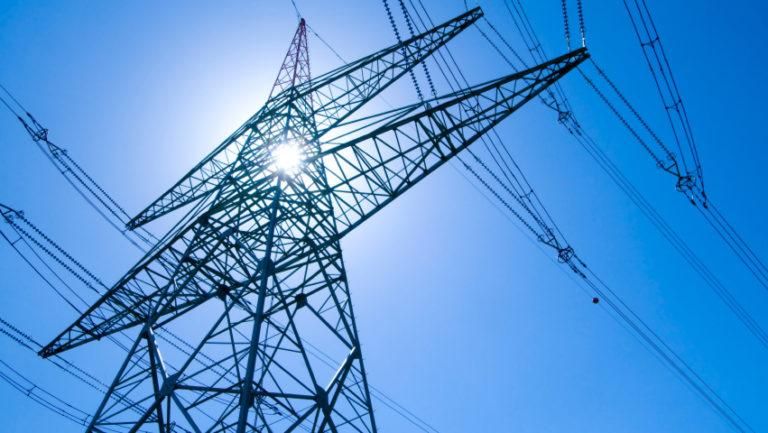 Visiting their US counterparts, Europe's leading utilities were hosted by European Utility Week and Greentech Media (GTM) during Greentech Media's event Grid Edge World Forum, held in San Jose, California in June this year
The door to facilitating cross border business and network opportunities is a priority for Synergy Events, organiser of Europe's largest annual energy event, European Utility Week (EUW). In keeping with industry interests, Synergy Events works closely with the utility market when looking for a country to showcase at the event.
US as a partner country
The US was an obvious choice for Europe's utilities as over the past several years, leading US smart grid companies and the US government have invested billions of dollars to modernise and revolutionise grid infrastructure which has led not only to a more secure electricity system, but has also spurred new technologies and emerging entrants to the smart grid sphere.
The US smart grid industry remains the global leader in driving innovation, creating new solutions, and advancing novel products to ensure that grid systems worldwide remain stable, yet adaptive for new connectivity technologies.
Rogier Kuttschreuter, utility liaison from Synergy Events explained: "With the US being a partner country of EUW and our partnership with GTM, it made sense for us to show best practise ourselves by leading a European utility delegation to California and exposing our utility connections to developments in the US energy sector."
Industry similarities highlighted
Similar topics of interest between the US and Europe were covered during Grid Edge World Forum, including regulation changes, large scale renewable integration, developing a consumer-driven grid, corporate energy procurement, the designing of energy products and services for consumers, community energy models, and leveraging of customer-sited technology as grid assets, to name a few.
"The forum proved that the US and European energy sectors share a number of similarities. There is a lot of excitement about moving forward. Everyone realises that in reality the future cannot be predicted. The growing numbers of startups and the level of innovation are creating a 'sexy' sector and utilities want to be familiar with the "hottest" trends and understand how these will influence their business strategies. No-one wants to lose ground," added Rogier.
The utility delegation's diverse specialities, roles and levels of diversity were also accommodated in the programme and site visits were organised to PG&E, Silicon Valley Clean Energy, Silicon Valley Power, Enel Innovation Hub and Mercedes Benz.
EU delegate Piotr Czak, Business Development Director, PGE, commented on the PG&E visit in San Francisco: "It was very interesting to hear how a large utility is managing the same network challenges that we experience in Europe. With renewable penetration increasing, it is a real challenge to maintain a reliable network. But after having had the opportunity to exchange experiences with utilities like PG&E I realise that these challenges are not impossible to overcome."
Another delegate, Alex Zykov, Design Projects Lead, UK Power Networks described the PG&E visit as a "rare opportunity" and said that most of the challenges the utility faces in California are similar to those that utilities face in Europe despite some differences in market elements.
He explained: "For example, they (US) have an increasing number of renewable sources connected to the grid, which is a good thing, but not without challenges for network balancing. They also have a strong trend of battery storage applications. One thing I took as a good idea was a live map of feeder loading profile, which can be extremely useful to identify areas of low spare capacity for connecting renewable resources or EV charging points. The big difference, which I noticed between the UK and California is that British DNOs do not own meters and have no relationship to energy trading, they are just responsible for network operation/maintenance, while in the US it is often one company doing transmission, distribution and energy supply (trade)."
Innovation a major influencer
Rogier pointed out that the innovation theme enjoyed a significant presence in the programme and that it was highlighted as being a major influence in the structure of the industry in general, enabling the energy transition. "Innovation is key to moving forward with the energy transition," he added.
Rogier describes the Enel Innovation Hub as 'a highly interesting site visit.' Held at the University of California in Berkeley, the visit covered several aspects that EUW is also promoting in its Initiate! programme, a platform providing an opportunity for innovative thinkers to share their ideas with the more established professionals in the industry.
"At the Enel Innovation Hub we enjoyed a session on Enel's global activities, and its investments in innovation, followed by a most interesting case study lecture about the 'costs (or missed revenue) of missing out on innovation opportunities'. We even got to meet four startups who shared their story and pitched their solutions to our delegation. It was a fantastic opportunity for both the industry experts and startups," said Rogier. There will be a follow up to help these startups connect with the right companies, helping them to push their innovations forward in Europe.
Creating sustainability beyond the event
Rogier says that while it is important for Synergy to put together a successful three-day event, sustainability beyond the event is also paramount. He explained: "As organisers of EUW we want to create a successful event but also create something sustainable – something that will develop beyond the event. We work throughout the year to create connections within the industry and our aim has always been to maintain these beyond the event."
Steven Propper, director of consulting and content strategy for GTM and the chair of Grid Edge World Forum, echoed this sentiment and said: "It is kind of fascinating how both the similarities and differences between the European and American electricity industries are lining up. Distributed energy is driving very similar thinking among utilities on both sides of the ocean related to network planning and customer engagement. However, with such different market structures and regulatory regimes in question, a continued sharing of best practices, lessons learned and open dialogue is exactly what's needed if we're truly going to tackle the tough questions facing the design of the future electric system. I know that we look forward to heading to Amsterdam in a few months and exposing a number of our US utility clients to the same conversations."
"There is a definite willingness to change and open up to each other, even sharing best practices", said Rogier of the utilities that attended the forum.
He concluded: "Utilities have exchanged some great knowledge and are making plans to connect again. We look forward to sharing and building on these conversations at this year's EUW. But, the story doesn't end there. It continues past EUW, opening a chapter of new relations within the industry."
Featured Image Source: 123rf