07 Aug 2017
Programme to 'initiate' change in tomorrow's energy industry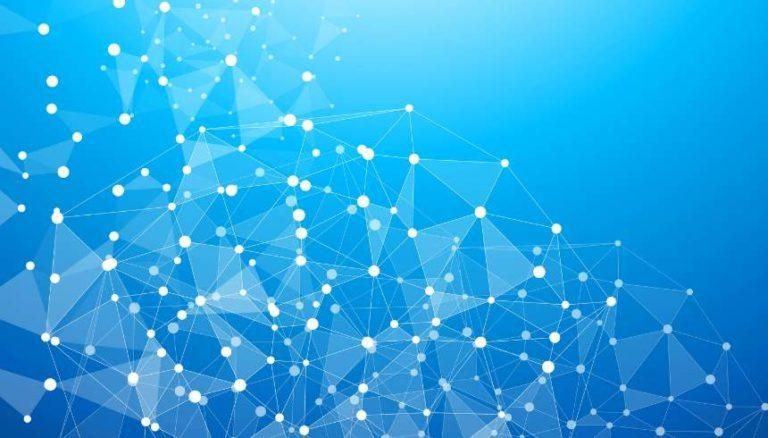 The Initiate! Programme is pivotal in accelerating the energy industry's transition.
As the energy industry continues to grow in complexity, the need for new talent and technologies becomes even more evident.
The Initiate! Programme, now in its second year at European Utility Week, was developed by event organiser Synergy Events to support startups and young talents that want to enter the industry and contribute towards a positive and speedy energy transition.
"The aim of the programme was developed to literally take everything that we understand to be true about our industry and turn it inside out, revealing new angles and new ideas in response to today's challenges," explains Sietske Jacobs, Programme Manager of Initiate!
She adds: "Initiate! was born out of a need for a new generation and mindset, a reflection of what the market currently needs. Through the collaboration of accelerators, universities, corporates and utilities this programme was put together, highlighting their dedication to the transition and the need to include everyone's thoughts around relevant issues."
This year, the event will welcome 50 of the industry's most innovative and forward thinking startups to exhibit their solutions for free on the Initiate! Hub. These startups, selected based on their innovative solutions, have identified a number of niche markets and are developing opportunities to help the industry in its transition.
Added to the mix, are 200 eager students who are passionate about the industry. Many are working on solutions that are guaranteed to catapult the industry into a cleaner and more energy efficient future, creating the next level of sustainability for everyone.
It is these new and innovative thinkers who will inject fresh ideas into the industry, enabling traditional businesses to connect with the market in a way that they haven't been able to in the past.
Manifesto-collaborating to innovate
But it's not only about the introduction of new technologies and talent, the Initiate! Hub Session Programme also challenges the status quo.
"At the beginning of the year, we created an Initiate! Task Force which includes a group of 20 industry experts who are passionate about making positive changes. This group works with us to pinpoint industry challenges and suggest the biggest, potentially game changing trends and solutions that could lead to an even quicker transition towards a low carbon energy supply."
Jan-Peter Doomernik, Senior Business Developer – Asset Management, Enexis and an Initiate! Task Force member describes one of the potentially game changing sessions included in the Initiate! Programme: 'A Free Energy System':
"In the future, more things will create value. We believe that autonomous assets, artificial intelligence, open blockchains and DOA's could be the building blocks for new infrastructures that will deliver essential commodities like energy, transportation, water and heat, amongst others. Imagine a fleet of self-driving cars, not only handling the transportation needs of people but also their energy needs."
There are three main themes included in the Initiate! Programme. Apart from 'A free energy system', the others include 'Circular and Value-Based Economics' which explores how the new circular and value-based energy economy is designed to be restorative, regenerative and renewable. The third is 'Decentralised Power' which highlights how electricity has taken on a new meaning for its consumers. The session discusses how the implementation of decentralised power is gaining momentum and how these systems facilitate bottom-up innovation.
Empowering through connections
There has been great interest from various industry partners who recognise the potential that Initiate! has when it comes to altering the industry in a positive way. Examples include the Energy Web Foundation, a global non-profit organisation focused on accelerating blockchain technology across the energy sector; Eurelectric, the sector association which represents the common interests of the electricity industry at pan-European level; Omnetric Group, a Siemens and Accenture company, InnoEnergy and accelerators Rockstart to name a few.
Another partner of Initiate! is Mission 2020, a global community which is working towards the 2020 milestone that will deliver a climate-safe world. It will also collaborate on the Initiate! Young Talent Award.
Jacobs points out: "Initiate! is passionate about connecting the next generation of talent to the industry. They are the next generation of smart utility professionals so they should play an integral part in shaping tomorrow's energy industry."
She adds: "We encourage relationship building with the industry outside of the event too. Sometimes, the move from the academic world to the business environment can be a real shock but this is where the real learning is. Mentorship is essential to ensuring entrepreneur longevity."
Global status
Synergy Events has recognised the potential Initiate! has to help establish a global community that shares a common goal.
As a result of this global collaboration, Initiate! is now being launched at other events in the Global Utility Week series such as African Utility Week and Asian Utility Week.
"Startups and young talent will one day lead the energy industry so it is important that they are connected to the wider utility industry network," explains Jacobs. "Ongoing communication between professionals, young talents and startups is key to removing existing barriers that could frustrate the sector's transition."
"Engaging young talent is everyone's responsibility. The sector can't afford to ignore alternate approaches to the transition. It is so important to listen and keep communication channels open."
She concludes: "Initiate! aims to inspire people. We want professionals and entrants to take a step back and really think about where we are and what needs to be done as a global community."
Featured Image Source: 123rf