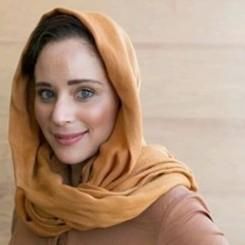 Nazlee Fredericks
Natural born creative and passionate people's person, Naz Fredericks has extensive experience in brand, marketing and retail strategy.
The youngest secretary ever to be part of non-profit organisation, The Harley Owners' Group Association for Cape Town, Naz won awards for being Positive Employee, Employee of the Year, GM for Africa, Best Practice for Africa and Best Licensee Start-up for Africa.
After leaving Harley-Davidson Cape Town, Naz worked closely with start-ups, freelancers and young entrepreneurs in her position as the GM of four co-working spaces across Cape Town. She then moved into the world of freelancing, consulting for Harley-Davidson Africa and EMEA. She orchestrated many successful partnerships and in 2019 added a few more to her experience, including being ROC Harley-Davidson, Harley-Davidson Bloemfontein, Harley-Davidson West-Turkey. This entailed travelling globally to train teams on brand and retail strategy, best practice, remodelling and remerchandising stores.
In 2019 Naz conceptualised and launched a globally successful Women in Gaming campaign - recognising a dearth of female representation in the pan-African gaming landscape which features only 20% of women. This not only elevated the role of women in the industry but created many new opportunities within a constantly evolving industry. This afforded Naz the opportunity to walk away with the prestigious Best Marketing Campaign Of The Year Award from Clarion Events Africa.